Tourism
Papua New Guinea Map

Papua New Guinea is one of the world's most naturally beautiful countries. Soaring mountain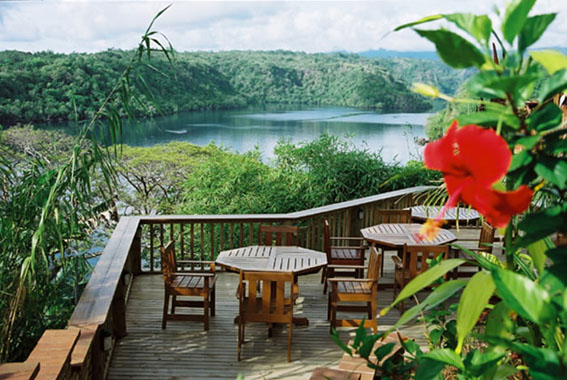 peaks, unspoiled beaches, lush rainforests, unique flora and fauna and the cultural richness of the people combine to make Papua New Guinea an increasingly popular destination for tourists.

There is already a well established infrastructure catering successfully for many types of visitor packages but the potential for expansion and improvement is limitless.


The Government has targeted tourism as a priority area for the economic development of the country and for the creation of employment opportunities at rural and urban levels. With the kina at a more reasonable level of exchange since its devaluation and float, Papua New Guinea's many enchanting and remarkable destinations can be within the sights and budgets of many adventurers.

The development and expansion of tourism in Papua New Guinea is assisted by the Tourism Promotion Authority (TPA), a statutory organisation established by the Government. The TPA is well equipped with substantial industry knowledge to respond to tourism enquiries. Its activities are mainly directed at the marketing of Papua New Guinea as a tourist destination and as a safe location for hospitality investment.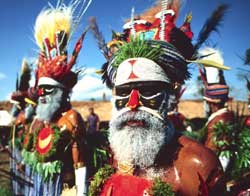 In line with other development policies, the Government continues to ensure the cultural, social and environmental resources of the country are safeguarded and investment in tourism may attract some degree of interest from the relevant agencies, including, among others, the Department of Environment and Conservation.
The TPA is currently promoting new investments in major tourism facilities, such as large-scale resorts. Appropriate packages including financial incentives for investors are available. Planning guidelines and suitable sites have been identified and investors are keenly sought to develop these projects.
The TPA continues to identify new project areas and potential support businesses which cater for tourists. It arranges pre-feasibility and feasibility studies for certain projects. It will also work closely with other agencies to assist in identifying business partners - local or foreign - if necessary, and assist in the licensing and registration clearances with local authorities for your project.


The range and availability of training in the hospitality industry needs to be improved in Papua New Guinea. The Government encourages the development of facilities which will help to train the local workforce. It also welcomes overseas training opportunities and encourages local employers to improve training techniques to enhance the skills of their staff.
Further details and assistance can be obtained from the Tourism Promotion Authority and/or the Investment Promotion Authority.